At the Small Business CEO, Steve Rucinski offers his 3 keys to delivering an effective presentation. I don't disagree with a single one of them…but I'd like to add my top five, to get us to 8.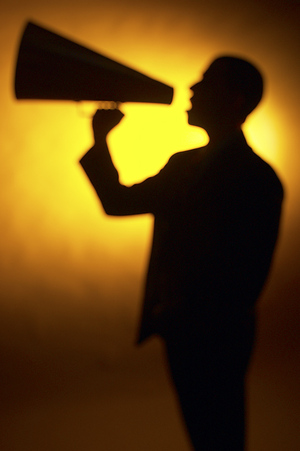 They say it is the #1 fear of humans…to speak in front of a crowd. But for us sick fools who enjoy it, here's how to be even better at your craft.
1. Have 45 minutes of material for each 60 minutes on stage. Always leave a little room for questions, stories that just pop into your head and the unknown.
2. Have at least 30 minutes of "back up material" in case none of the items in #1 occur AND out of nervous energy, you zip through your material.
3. Beware of butt fatigue. Allow your audience a break for every 60 minutes you present. But start on time when you bring them back.
4. Always end on time. Meetings planners will love you. Even if the speaker ahead of you took 30 minutes of your time, know how to condense your presentation on the fly without making the audience feel the difference.
5. Realize that you are on stage long before you hit the stage. Mingle ahead of time, chat up the audience and just get comfortable in the room.
I'm sure between Steve and myself, we've just scratched the surface. Feel free to jump in….what's your favorite speaking trick?