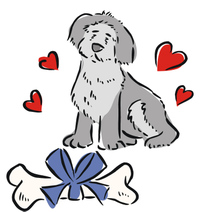 It is one of the most powerful and most overlooked marketing truths out there. Employees that feel appreciated will do the same for your clients.  Lisa Cieslica, from JobPoint makes the point that sometimes a sincere "thank you" can be the best incentive around.  But if you want to go beyond that…here are some other ideas.
Let them decide:  The CEO of 1-800-GOT-JUNK asks his employees for 101 life goals.  When someone exceeds his expectations and he wants to reward them, he looks for ways to help them get closer to one of those life goals.
Don't forget their families:  When one of your team has been putting in a lot of extra hours and effort, or been on the road for a while, why not send a thank you note or gift to their family?
It doesn't have to be big:  Employees love creative coupons that can be redeemed for a long lunch, or a half day Friday.
No matter what you do, make sure you couple it with Cieslica's suggestion – a genuine thank you.  That's sweet music to anyone's ears.