I don't know about you but Sunday nights are time for me to catch up. On my reading, on my work, on my relationships — all with an eye on Monday morning and knowing that the 180 mph pace is about to resume.
Sundays also seem to be my day for deep thoughts. I thought it might be fun to ease into the week together with a question that is sort of about branding and marketing but also has a personal element to it as well. A chance to get to know each other AND talk shop. Perfect for a Sunday night.
One element that incredible brands and the holidays have in common is deeply-held emotions. Power brands are the ones that consumers hold in their heads AND hearts. The holidays are the same. Our heads get wrapped around the party planning, gift wrapping and all the other details. But our hearts cherish the magical memories that trigger our emotional core.
So here's this week's question:
What brand (or specific product or service) plays a key role in your holiday memories and emotions? How did it earn such a noteworthy place in your family's traditions, memories or story telling?
Mine? Silly but somehow significant. Lifesavers Story Books.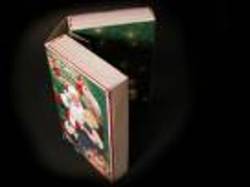 You know, the little cardboard box filled with 10 rolls of lifesavers? They probably cost a couple bucks, but our holiday would not be the same without them. My mom started the tradition when my little sister and I were just kids. Every year, Santa would bring us each one.
Today, some 40+ years later, Santa still brings every member of the family their own book. We joke about it "oh…what a surprise, a lifesaver book!" But I know I would be awfully disappointed if there wasn't one under the tree with my name on it.