I don't know about you but Sunday nights are time for me to catch up. On my reading, on my work, on my relationships — all with an eye on Monday morning and knowing that the 180 mph pace is about to resume.
Sundays also seem to be my day for deep thoughts. I thought it might be fun to ease into the week together with a question that is sort of about branding and marketing but also has a personal element to it as well. A chance to get to know each other AND talk shop. Perfect for a Sunday night.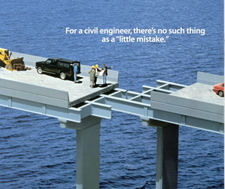 No matter how good a company is, they're going to make mistakes. It's a given. The question to be asked from a brand perspective is how do you brand the fix? How do you make sure your brand promise is present as you work to make that client happy again?
Tom Vander Well tells a great "brand fix" story about Best Buy's geek squad over at his blog QAQnA.
So here's the question:

What company best lived up to their brand when they initially disappointed you?