Hopefully you have a passion for the work you do.  It matters to you.  And you honestly believe it matters to the clients you serve.  It's something you are proud to offer.
Give it away.
I could hear your collective gasp.  Give away what you sell?  But sampling is a golden oldie in terms of marketing tactics.  The biggest buying obstacle any business has is the uncertainty of that first time.  Why not leapfrog over that worry by just giving them a taste?
Many service-based businesses can't conceive, because they don't have a physical "thing" to offer, how they can use the sampling tactic.  But, it's easy.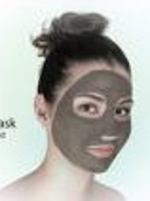 Some of my learned peers in the marketing/communications field and I have decided to really explode the idea of sampling.  We're adopting a charity for the entire year.  They'll get everything from marketing counsel to video production services, web and new media coaching/services, printing, etc.  We're taking applications now.  Read  the Des Moines Register's story about our  marketing makeover.
If you're a Central Iowa based non-profit, download the application and get it in!  Some lucky charity is going to score over $75,000 worth of services.
Along with MMG, our partners in this experiment are:
Trinity Press
Radio Garage
Brackett Media & Event Services
Aijalon web services
Andy Lyons Photography
Hats off to these smart marketers who recognize the power of sampling.  And of doing some good along the way.