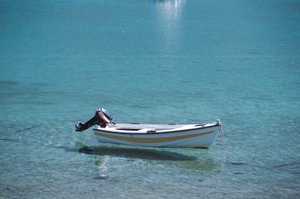 People rise to expectations. Or sink to them. How high do you set the bar for your employees, peers and customers?
So often marketers create copy thinking that they have to live by the 3rd grade reading level rule. I say that's ridiculous. Unless your product is for 3rd graders.
It's okay to expect them to get clever. It's okay to treat them with respect. It's okay to expect them to make good choices.
I just learned of a company that has "employees cannot sleep while working" in their employee manual. Come on. If you have to say that in writing, you need to revise your hiring policies.
Go ahead, expect a little more and watch your boat rise with the tide.