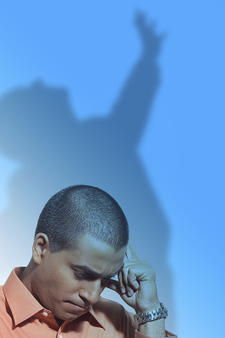 Boy will this one get you every time.
It's not about you. And it never was. When marketers let their egos drive decisions, craft reactions or trigger responses — it has never been fruitful. But today, it's worse than that. It's fatal.
Popular is very different from valuable. We need to shift marketing from being a popularity contest to being one of providing genuine value.
It's a noisy world out there. The consumers are grabbing at the reins. Your competitors are multiplying and geography is no longer a safety net for you. Dog eat dog. Right?
Sure. If it's a win or lose. And it's about you. So you'd better win. Hear that? It's your ego shouting in the background.
But what if it was about sharing? About creating intimacy with someone before you tried to pry some money out of their pocket? What if it was actually thinking about your product or service from the customer's point of view? Not giving it lip service — but really listening. Learning. Adapting.
We've all heard the phrase "the small is the new big." I'd like to modify that to "the valuable is the new popular."
It probably always was. But now the consumers' voices are louder than ours, so we actually have to listen.