So there's this silly little game flying through the blogosphere. I first caught wind of it at Phil's blog and followed as he tagged Liz…who got me. Since it's the weekend, I'm game to divert a little of our attention away from marketing and branding.
The rules are simple. Share five things about yourself that most people wouldn't know and tag 5 other bloggers to do the same. Here goes!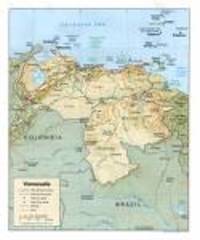 I've crossed the threshold of Walt Disney World at least once a year since it opened in 1971.
I could be President of Venezuela —> (I was born down there while my parents did an overseas stint for work. )
I hung out with the movie star Ashley Judd for a weekend in Cedar Rapids, Iowa.
I really dislike feet. Don't like to look at them or touch them. Have no idea why. But, if I ever were the President of Venezuela – I would outlaw sandals.
You can find me in the TV special (now on DVD) of a very famous country music duo.
Hey — Starbucker, Doug, Roberta, Sandy, Tom…come play if you'd like!