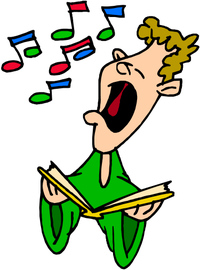 There's been a list that's been flying through the blogosphere for the past week or better. I posted the story of the list's origin and added to the flurry. It's been building up steam since then with more good blogs getting the attention they deserve. So many voices, so many new ideas and perspectives.
Then, on Saturday, Seth Godin added his voice to the mix, but as always with Seth — with a twist. He not only posted the list, he created a plexo on Squidoo. (who says bloggers aren't creating a whole new language?)
Bottom line, you can cast a vote for marketing blogs you enjoy. Another way of voices being heard. If you're getting some insight and ideas from the Marketing Minute, I'd very much appreciate your vote.
Here's all you have to do:
Go to Squidoo.
If you have an account, click here, log in and vote (see #5). If you don't, sign up for one. (free, easy and no spam promised)
Up in the upper right corner, you'll see "find a lens on"…enter z list in the box
In the search results, you will see The Z List by Seth Godin. Click on it.
Scroll down the list and find Drew McLellan: The Marketing Minute (or other blogs you love)
Click on the up arrow (it will turn green) and then refresh (right next to the vote count)
Watch your e-mail to confirm your squidoo account and you're all done!
Thanks to Seth for turning up the volume on these great blogs and thanks to all of you who will take the time to go vote!
This whole "experiment" reminds all of us that blogging is a great equalizer. It allows voices of all pitches and tones to be discovered, listened to and learned from. Is your voice in the mix?
Update:
Not cool. About 24 hours after Seth tries to do a nice thing — people are doing a not so cool thing. Someone(s) gone through the squidoo list and "downgraded" a bunch of the blogs so that lots of people are in negative numbers.
You know…call me naive and idealistic — but come on. If you like someone's blog, vote them up. If you're not crazy about it — just leave them be. All of a sudden Mack's fears are coming true — now it looks more like a popularity contest rather than giving some good blogs their due.