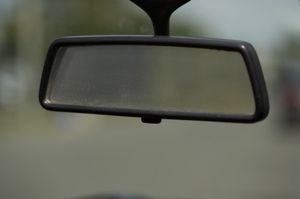 Phew. You survived another year. This is traditionally when people are knee deep into planning for the upcoming year, if you're not already done. But before we think about that, we need to make the time to look back on the last 12 months.
Pull out your marketing plan for '06. What actually got done? What worked? Did you try to do too much and stretch yourself too thin? Did you start off great but as soon as you got busy, your marketing efforts died on the vine? Are you guilty of trying something once or twice and then declaring it a failure without giving it the time and room to bloom?
What, in your plan, never got off the ground? Is it still a viable idea or has its time passed?
What is the one thing that you'd planned on doing that you most regret not getting to?
Is the opportunity still there?
Overall, what letter grade would you give your marketing efforts this year? Be brutally honest with yourself. Did you meet your own objectives? Did you protect your brand? Did you build in marketing efforts that continued no matter how busy or over committed you became?
Use the following for criteria: effectiveness, consistency, frequency, and ROI. Grade yourself for each key audience. Make sure you don't forget your employee base in that list. Then, average the grades. How'd you do?
Don't get discouraged if you couldn't give yourself an A or even a passing grade. The good news is, there is time to make an improvement as we look to '07.
In the upcoming days, we'll explore the three key factors you must consider as you map out your marketing plan for the upcoming year.