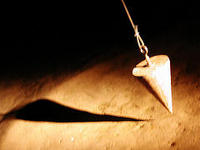 It's fascinating.
What was this fringe thing that only the "kids" took that seriously is suddenly becoming very mainstream. We have magazines like TIME and AdAge paying homage to the citizen marketer and social media. And now, we have the NFL, Chevy and Frito-Lay asking Joe Citizen to create ads for them.
Duck…the pendulum is swinging!
How far will this new variation on reality TV/marketing go? What do you see as the upsides? The risks? Is it just another flash in the pan along this new road or are consumer generated ads the new norm?
And where is the strategic thinking underneath any of these consumer creations? Or in this new world, doesn't that matter?
In case the NFL article goes away… Download NFLad.pdf
flickr photo courtesy of Cilest.