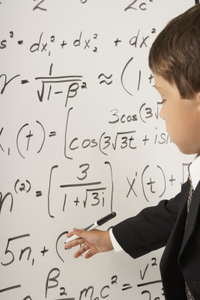 One of the threads that I found most interesting over at MarketingProfs book club (stored in the know-how exchange) was when CK (the club's hostess with the mostest) asked what are the biggest hurdles to getting clients/CMOs/companies to embrace citizen (read social) marketing? We're mulling over the book Citizen Marketers by Jackie Huba and Ben McConnell. It's an excellent read, by the way.
Anyway, in the thread, one of the reasons we all point to is that we have not yet found a way to demonstrate how social media spills down to the bottom line. It's hard to measure and validate, we agreed.
I find that a fascinating juxtaposition to the amazing array of ways we can track, count, quantify, justify, enumerate and calculate how our blog's doing. And of course, in a post by BizInformer, I just found another.
This site, seomoz.org, allows you to plug in your URL and then gives you a ranking of your visibility on the web. What I think is a little different and cool about it is that it shows you all the elements it used to create your ranking and explains a little about how each work.
So in short, we can measure many things. But we haven't figured out how to measure what matters. I think the real question is this: maybe we just need to stop trying to measure something that is, by its nature, unmeasurable.
I can't really measure the value of a client's faith in me, or a customer who will drive an extra 10 minutes to go to their store of choice, or the power of someone giving a specific book to 50 of their clients with a note that says, "You've got to read this. It will change how you think."
But I sure know I want a whole lot of it.