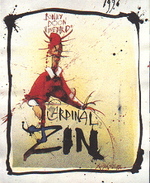 This marketing truth stings. Just because you care about it, doesn't mean anyone else does.
Whether you are the creator/inventor, business owner, assembly line foreman, sales manager or marketing genius — what matters to you may very well not matter one iota to your consumers or potential consumers.
In other words, they don't want to buy what you're selling.
That doesn't mean they don't want to buy. It means you need to get out of the way. It means you need to be smart enough to learn what matters to or influences them.
Roberta Rosenberg over at Copywriting Maven talks about the need to understand your audience before you open your marketing mouth.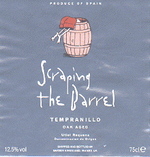 Let's look at a concrete example. 90% of wine drinkers know or care very little about varietals (vine types), bouquet (aroma), depth (layers of taste) or any of the factors that wine makers and connoisseur think are most important. If you owned a winery, because it matters to you, you'd assume it matters to the consumers. You'd be 90% wrong.
For a very long time, wineries seemed to market their product based on either quality (which most of us didn't understand or know how to evaluate) or price. But, as Valeria Maltoni tell us over at Conversation Agent, product packaging is changing the way wine is evaluated.
Admit it, you've bought wine simply because of the name or label. They make us laugh or we think they're cool or they create an aura we want to be a part of.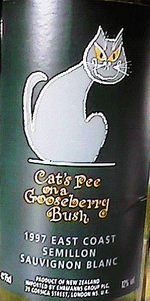 We can't tell a heady bouquet from a cloudy composition. But we can tell whether our friends would be amused by sharing some Cardinal Zin or Cat's Pee on a Gooseberry Bush!
The wineries are starting to get it in a big way. Are you?
Do you sell your product or service based on your level of knowledge or interest? Are you using terminology that makes your consumers feel like an outsider or stupid? (Anyone else ever feel the clutch of panic when the waiter pours the dribble of wine and then waits for you to evaluate it?)
Maybe it's time to look at your sales materials, website, presentations and other marketing tools. Are they written based on what matters to you or your customer?
UPDATE: Seems like we are all talking about wine this weekend! Check out what Lonely Marketer Patrick Schaber discovered on a recent wine bottle.