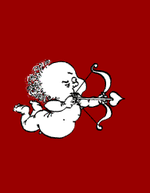 It's Valentine's Day and at McLellan Marketing Group that means that cupid appears in the unlikely semblance of Telly Savalas.
For those of you old enough (boy, do I hate having to start sentences with that phrase!) to remember Telly's performance as the NYC detective Kojak, you will recognize the lollipop-laden quip.
So here's how I show and share the love to the MMGers on this day of affection. I gather up a bevy of Valentine's Day themed prizes. Kissing Instructor boxers, red stuffed bears, boxes of truffles, a pink scented candle and the like.
Then, I get on the PA at the office and ask "Who loves ya baby?" followed by a holiday themed trivia question. It could be about a love story, how many women send themselves flowers on the holiday (15%) or who said a famous quote about love. The employees must then run (Yes, I want to hear the sounds of the thundering approach) and whoever arrives at my office first with the correct answer gets to choose from the prize pool.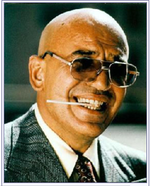 Silly? You bet. Something fun to look forward to every year? I hope so. Something that both lets my employees know that I love them and because it's a little off center, speaks to our brand — that's my plan.
So on behalf of all the MMGers — Happy who loves ya baby day!
Do you actively look for ways to:
Give your employees something to look forward to?
Let your employees know that you love them?
Find a way to brand all the little things you do?
If not…when are you going to start?