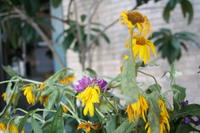 Ahh, the wooing. The courtship. The attention. The expressions of heartfelt love. A belated Valentine's Day post? Nope. Just a reminder of how you behaved as you were chasing that potential client.
Until you caught them. Then the romance was over. No more flowers, candy, late night calls. Now it's business as usual.
If this sounds uncomfortably like you — don't worry. When you lose that client to the competitor who woos them away, you can always turn on the charm and find a new one. And so on and so on…
Or, here's a novel idea. Keep the romance alive.
Cam Beck talks about this phenomenon over at ChaosScenario. As Cam always is — it's worth the read.