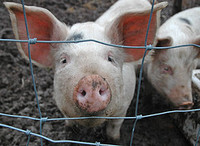 I have met the master!
Phil Gerbyshak at Make it Great has created a multi-part interview (part 1, part 2, part 3) with me. He makes me sound pretty darn good! And that's no small feat.
In his interview he covers branding and a whole host of other marketing and life-related topics! Even if you skip over my interview, Phil's blog is a guaranteed pick-me-up! Check it out!
Many thanks to Phil for putting my best face forward!
Flickr photo courtesy of thornypup.