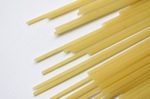 Want your customers to create some buzz for you? Turn something upside down.
We find comfort in conformity. The "it always happens this way" comfort. Which is exactly why we can't stop ourselves from talking when someone flips things on us.
Phil Romano, the founder of Romano Concepts and Eatzi's Market & Bakery, understood this. His place was always packed on Mondays and Tuesdays, which is normally a dead night for restaurants.
How'd he do it?
On a randomly chosen Monday or Tuesday, 200+ customers received a letter instead of a bill. The letter stated that because the restaurant's mission was to make people feel like guests – it didn't seem right to charge them for their food. Once a month, unannounced, this happened.
He comped meals one night a month, but he had a full house eight nights a month when all the other restaurants in town were empty. And, he got all of that word of mouth advertising for free!
What could you turn upside down?