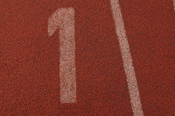 You've got a lifetime of marketing smarts.  You're asked for your best bit of wisdom.  You take a deep breath because you've got a lot to say.
Whoa there.
That was the request that Matt McDonald made of me and some other marketing bloggers.  Before you hit the link and see what Seth, Guy and some others had to say — answer it here for all of us.
In a single sentence — what's  your best dose of marketing wisdom?