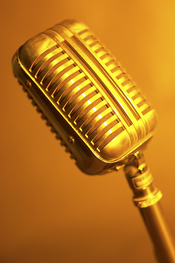 Have you ever wondered how Seth Godin or Guy Kawasaki build their networks?  Or Joe Vitale or Scott Ginsberg? Me too. 
Good news for us, so did Josh Hinds.  He went one step beyond wondering.  He asked.  His blog, Business Networking Advice.com is a treasure trove of brief interviews with a who's who of the business world.  Each interview explores the person's viewpoint on networking, asks for some pointers and success stories.
None of them are a long read, but they are all good reads.  Josh kindly decided to include me  in his series.  You can read more about my take on networking, if you'd like.
I decided to turn the tables on Josh and posed a few questions of my own.
Q. When did you start your interview series and what prompted it?
Josh Hinds: One of the topics that I speak to groups and companies on is networking –creating win, win relationships — both personally and professionally. Initially I was going to use the site to feature mostly my own articles on the topic, but then the idea struck me that it would be a whole lot more interesting to reach out to others who were getting the whole "effective networking" thing right — so I decided that in addition to my own articles on the topic I'd feature the short interviews. I actually started BusinessNetworkingAdvice.com in August of 2006. When it comes to personal development I've always held to the belief that you have to really stay plugged in and learning on going — doing the interviews have helped me a great deal and of course I always learn something useful with each one as well — even if it's just another take, or validation for something that I already believed to be true.
Q. Are there any themes you see among the answers that really resonate with you?
Josh Hinds: That's a great question. Within about the first several interviews I'd done a pattern began to show up and continues — that is givers gain — but you can't go into a situation where you just met someone and expect to get something from that person right off the bat. It's all about building rapport with the other person. Creating value in their eyes first, then as time goes by there's a better than average chance that you'll be in a position where that person will help you if they are able to. Again, the key is that you don't come from a point of what can I get from this other person — but rather, what can I do to serve this person I've just met (or the people who are in my "network").
Q. Who is the one person you'd like to interview but haven't snagged yet?
Josh Hinds: I'm not sure I have enough space to list everyone I'd love to interview 🙂 Two that come to mind though would be Zig Ziglar and Jack Welch (former CEO of GE). Zig Ziglar has a quote which I absolutely adore and try to live my life around — it goes like this: You can have everything in life you want, if you'll only help enough other people get what they want" — talk about a philosophy that would serve anyone well. I think it would be particularly fascinating to get Jack Welch's take on networking — to have risen to the level he did as CEO of GE I suspect he could teach us all quite a bit about networking and building professional connections.
Thanks to Josh for being the interviewee for a change and for inviting me to be a part of his stellar series.