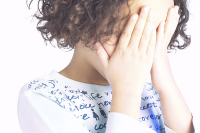 Sooner or later it happens.  Something goes horribly wrong.  You want to crawl in a hole.  Or slam your office door. 
But the one thing you do not want to do to face the client.
Too bad.  How you handle this disaster will say more about your brand than any marketing tactic or campaign.  Zane Safrit tells a story of how he dealt with a client's event that went down the tubes in a hurry. 
All too often, companies dodge the problems.  Or they recite company policy when a sincere "I'm sorry" would actually heal the situation.  There's no empathy.  Just rhetoric.  And that just won't cut it.
Do your employees understand how you want them to deal with the situation when a client is angry or disappointed?   Have you not only told them but modeled the behavior?
How have you handled this in the past?