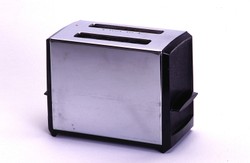 Remember when we were kids and banks would offer toasters, clock radios and stadium blankets in exchange for opening a checking account?
Well baby, we have NOT come a long way. 
All too often, when a company tries to bribe potential customers with incentives, they fail to really understand the math that's going on in the prospect's head.
The key to developing a good incentive offer is understanding the value of what you are offering versus the cost of what you want in return.  Check out my post at IowaBiz.com as we explore the good and bad of incentives.