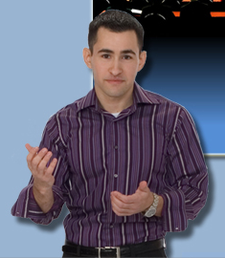 Dan Schawbel is 23.  He has a full-time job.  A blog.  And a personal brand (Rob Cuesta's take).
(In comparison, when I was 23, I had a dog.)
Dan has embraced personal branding an d has expended a significant amount of energy to mastering it.  His blog is all about it.  He's created a magazine focused on it.  By the way, Donald Trump graces the cover of the first issue and thinker/doer Guy Kawasaki penned an article.
Oh yeah…and he's built his digital personal brand site.  A site dedicated to 360 degrees of Dan.  His professional life, personal life, ambitions and creations.  All in one spot.
What do you think?  Will everyone have one of these?  What would you put on your personal branding site?  Where would you draw the line?  Or isn't there one any more?
P.S.  If you didn't think owning yourname.com was important — ask Dan what he thinks about it.