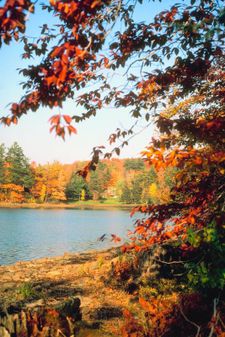 Here in the Midwest the most vivid colors of the turning trees are coming into their full glory as we enjoy fall's crisp air.
Mother Nature has a way of creating some amazing color palettes that we should study, consider and make our own as we create visual identities, ad campaigns or collateral material for clients.
Over at COLOURlovers.com, you can explore all kinds of color combinations and trends. Check out their post on autumn colors, including more than 50 different fall color palettes to inspire you.
You can also submit your own color palettes for readers to critique and vote on.
Thanks to my friends at AOR for pointing me to the post.