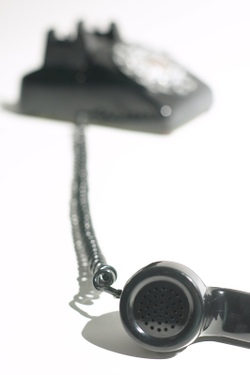 I have never been good at cold calls. Not good at making them, and not good at taking them.
But I do like good technique. I like a good performance. And also, I clearly understand that the person calling me has a job to do, a quota to fulfill or an inventory to shift. And as I work in marketing, I feel it is my duty when someone cold calls me, to listen.
But surprisingly, very few cold callers are prepared for someone who listens well.
And over the years I have noticed the same mistakes being repeated call after call. So, if you or someone you know, is responsible for cold calling, here are some things you might want to consider.
Know me — if you called me, you should know who I am, what my role is, the name of my company and something about it.
Know your offer — be ready to answer the simple questions and the off-beat. Know why your product/service is better than the one I am currently using, and be able to tell me why.
Don't ask me about my weekend — I don't know you, and we aren't friends. You have something to sell me and I am giving you the opportunity to tell me about it. Don't waste my time or yours.
Cut the jargon — you might understand the acronyms and the industry speak, but I don't. Make it simple for me to understand.
Put a smile in your voice — speak in an upbeat manner. Not too friendly. Not too chatty. And not too fast. Record yourself and play it back. If you sound like a chipmunk, slow down.
Follow-up and follow-through — if you promise to do something, do it. Then let me know you have. Make it personal for me so that it is harder for me to forget you.
Make me look good — you know, we all have bosses (even if we are self-employed). You thought your job was to sell me something? Wrong. Your job is to help me look good. Do that, and the sales will come.
Hang up gracefully — first impressions count and so do your last words. Leave me with something to remember you by.
Never lose your temper — even if I am rude. Really.
And finally, if you really do believe what you have will change my life, don't give up.
Drew's Note:  Most of you will recognize Gavin Heaton as my cohort in the Age of Conversation.  But long before that, he'd done some pretty impressive things.  He's been in publishing, the agency business and on the client side.  So, it is safe to say that he really does understand marketing from a 360 degree perspective.  And like Greg, he's one of the good guys.  He just has that cool Aussie accent to go along with it!