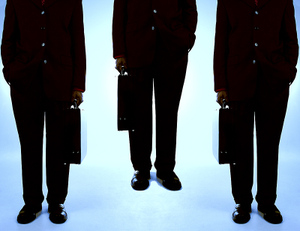 Social media and viral marketing strategies have become critical components to any marketing plan.  While many companies have yet to learn how to fully leverage the strength of the social web to boost sales and profits, it's essential that companies don't give up to soon and continue testing the waters of Web 2.0 to find the right marketing mix.
Part of leveraging the social web to market a brand or product involves changing your marketing mindset related to segmenting your customer base.  Finding your 'best' customers is a fundamental step in building a business. 
Typically, the next step involves defining ways to find more people like your 'best' customers in order to target that market with advertising, promotions, etc.  Usually, this step is done by the traditional segmentation of your customers focusing on similar demographic characteristics then finding similar people based on those demographics. 
However, this is not the most effective way to segment and target customers in the world of Web 2.0. The social web is defined by behaviors rather than demographics.  People can use the internet for researching, communicating, shopping and more without revealing a single piece of demographic information. 
Relying on demographic segmentation when building a Web 2.0 marketing strategy will lead a marketing strategy down a path to failure.  Instead, internet users must be segmented and targeted based on their online behaviors.  What sites do they visit, what pages do they view on those sites and what links do they click?  Those are just a few of the relevant questions marketers need to ask to understand their current and potential online customers. 
By continually evaluating online customer behaviors and adjusting the marketing plan to address those behaviors, marketers can find similar people and introduce the best offers, in the best places and at the best time.
Shifting your thinking from demographic segmenting and targeting to behavioral segmenting and targeting can be a big change, and managing that change can feel like a big risk.  However, marketers who learn to leave demographics behind and embrace behaviors will thrive in creating and executing social web marketing strategies.
Drew's Note:  Susan Gunelius is the author of two marketing blogs, Brandcurve and MarketingBlurb as well as a new business blog called Women On Business.  She has over a decade of experience in corporate marketing, advertising and branding.  Susan is the first of the good guys who is in fact, a good woman.