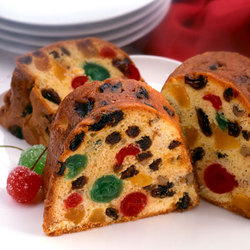 Have the holiday gifts begun to accumulate at your place of employ? Have you decided on/delivered your season's greetings?
Over at Marketing Profs Daily Fix, I raise the issue of branding your holiday gifts. I'm not talking about giving someone a pen or t-shirt with your logo on it. (You're not doing that, are you?) I'm talking about selecting a gift that will stand out from the others because it could have only come from you.
Come on over and share stories — either from the giving or the receiving end!
Here are some other takes on the topic:
8 client gifts to show your appreciation
Fewer small business owners will give clients gifts this season
Client gifts as a marketing tool
Top client gifts
All I want for Christmas is…