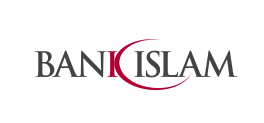 If you're using corporate logos for presentations, blog posts, internal meeting examples or just because you enjoy studying logo design — you are in luck.
Even if you want something as obscure as the Bank Islam logo.
Check out www.allfreelogo.com. They call themselves a vector logo database. I call them a treasure trove of visuals for a host of uses.
You can download logo files that range from the Chicago Cubs, Tommy Hilfiger to Air France.
You can also upload your logo to the database. While you're there, check out their archive of articles about logo design.
They do require a free registration to access the database. (FYI: Most of the logos are EPS files, but some of them are ai files)