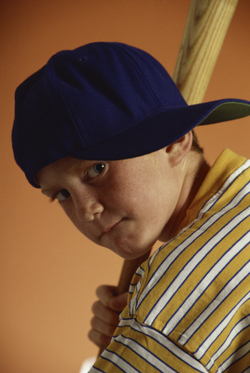 I love baseball.  I love the smell of the freshly cut grass.  I love the sounds of the ball smacking into a glove.  I love the adrenaline rush that you get as you approach the plate.
So, the sure sign of Spring for me is Spring Training.  Which began this week.  We're only 5+ weeks away from Opening Day.
I've always believed that the best players — be it baseball, marketing, sales or ice cream scoopers are the people with a passion for their game.  The skills can be taught.  But you can't teach, cajole or force passion.  It either burns in the belly or it doesn't.
I was delighted to see Mike Sansone's post about Spring Training and his baseballesque All Star team of bloggers.  The team is impressive with guys like Jeremiah Owyang at third and David Armano in center field.  So…I was thrilled to make the team.  Twice.  I get to play 2nd base and as one of the MarketingProfs Daily Fix line-up, be in the bullpen as well.
How cool is that?
When I look at Mike's line-up, what strikes me is that every blogger on his list burns with a passion for their area of expertise.  That's what put them on Mike's must read list.  Be sure you check out his post…because these people should be on your must read list too.
Would your clients say that about you?  Are you an All Star because of your passion?  How do you bring that to life?