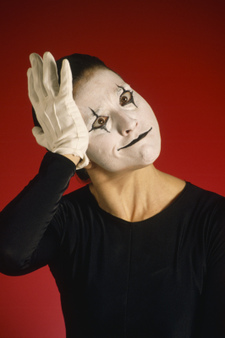 An Iowa based insurance brokerage called TrueNorth Companies recently announced to its staff that they will now function under a new name, Bearence Management Group.
All well and good, right? No doubt they have given this a great deal of thought. So let's listen in as they explain their new name. (I swear to God, I did not make this up.)
"Bearence is a word we're still looking to define," company president Schwartz said, "but it obviously toys with definitions of "bear" and "bearing."
WHAT? Ah, it gets better. Here's what the CEO added.
"We've grown dramatically over the last three years in Des Moines and feel our new name more accurately reflects our overall vision of redefining risk," Chairman and CEO Joe Teeling said.
Umm, how can the new name better reflect anything if you haven't defined it yet?
The company launched a new Web site after a meeting with employees to reveal the new name and discuss the company's future.
I wonder if the employees could explain the new name to their leaders?
To add another layer of disbelief to this story — the site doesn't seem to be live. Staggering.
Re-naming a company isn't something to be done lightly. Or at the speed of light. But even if you are going to do it without a lot of thought or time — please, have a clue what it means before you announce it to the media or your employees.