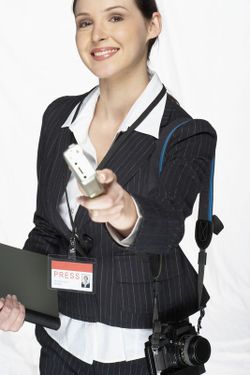 Peter Shankman is a smart cookie. He's created a network of reporters which I'm sure is growing every day. He's also creating a mailing list of PR folks, business owners, marketers etc. who would be good sources for those reporters.
Do you see Peter's brilliance? He's a media match maker. 3 times a day, he sends out an e-mail with reporter's requests. If you fit the bill, you contact the reporter directly and you or your company may enjoy the glare of the media's bright lights.
Help Out A Reporter (HARO) only works if people show a bit of self-restraint. If you really aren't the perfect fit, then be responsible and don't waste the reporter's time.
Peter has organized his e-mails so we can scan them quickly. You could easily know if there's anything for you within 3 minutes.
The needs range from parents who have faced a certain problem to accountants who can speak to an issue, to insurance questions, relationship stories and health care issues. There really is a huge range and sooner or later — you will be the right fit.
By the way — did I mention this was free?