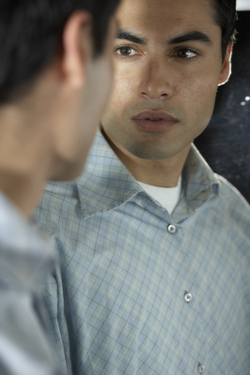 Drew's Note: As I try to do every Friday, I'm pleased to bring you a guest post. Meet another thought leader who shares his insights via the blogosphere. So without further ado…Efrain Mendicuti. Again. Enjoy!
Yesterday, as I was delivering a marketing workshop for a very important company in the Entertainment industry worldwide, their CMO asked a great and tough to answer question: "Aside from all you are showing us today, I'd like you to share with the whole team one critical advise that should help us improve the way we do our marketing."
Now, how exactly does anyone answer a question like this to a company with the likes of Disney, McDonalds, Coke or any other globally recognized brand in the world?
I've been providing marketing communication services for the last 13+ years and am well used to doing tough, even challenging, sometimes risky recommendations to my clients, specially regarding their incorporation to the interactive marketing discipline.
But to be absolutely honest I had never been asked such a direct question. And yes I needed to answer it!
So here's what I said to them:
The one thing I recommend the members of the marketing team at any big company to do, to improve they way the do their marketing efforts is: do not forget that you too , as executives, are a very important representative of your brand.
Never lose sight that, no matter how big your budget is, how great your market share is or how impressive your ToM is, if you as a professional don't act in accordance to the values of your brand and with the same care, you'll end up creating a wrong perception of your brand.
If your brand's promise is to create magical moments for people but yet you give everybody a hard time, you will not be creating magic. If your company promises to always provide relevant content to its users, but yet you don't pay attention to your client's needs, your customers will end up not believing in you. If your loyalty program promises to provide a great experience through and around your brand, but yet you treat everybody with disdain, people will end up not caring about your brand.
So lose the arrogance and act with humbleness. Share the passion you feel for your brand with everybody and give them a great experience. Treat every person (yes your vendors and internal clients too) like the biggest of your clients. Leave everybody you talk to each day feeling like you (therefore the brand you represent too) have made their day and leave them saying "no wonder they are (name of your brand here)!"
And never forget that just like "we are what we eat", our brand is what we feed it to be.
Efrain Mendicuti is an Interactive Marketing Communications professional, who's taken his experience and knowledge into the field of training and talent development by collaborating with different organizations as trainer, speaker and consultant to companies like GCI Group, The Walt Disney Co., Idea Visual and some of the major adverting groups in Mexico, where he lives with his wife and baby daughter. He is also Head of Agency Relations at Google Mexico. Visit his blog The Daily Stuff and the Not So.

Every Friday is "grab the mic" day. Want to grab the mic and be a guest blogger on Drew's Marketing Minute? Shoot me an e-mail.