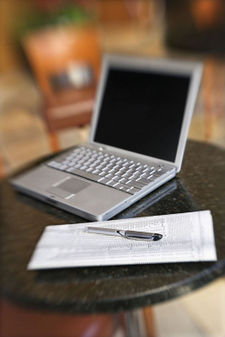 I get it. It's sexy and new. Social media/digital marketing is to 2008 what banner ads were to the 90s. (Remember how they were going to change the world and everyone was going to make a killing?)
At MMG, we've done many a digital campaign for our clients. And the results exceeded everyone's expectations. So I'm not suggesting that there's anything wrong with digital marketing or using social media as a marketing tool. We know, from doing it, that it's very effective.
But just like in the good old days of advertising, when everyone talked media mix, we need to remember….you don't want to put all your eggs in one basket. Yesterday's media mix might have been radio and print. Today's media mix needs to be a blend of traditional and digital marketing efforts.
You will almost always get better results when you have a hearty mix of the two.
Jason Baer, of Convince and Convert, wrote a smart post on this topic, with a couple mini case studies to prove his point.
Bottom line — it's not an either or choice. It's now a "what's the best of both?" choice. So, as you think about your next campaign and begin to formulate your media plan, remember – add plenty of ingredients and blend well.
If you're buying media for clients or your own business — how has your media buying changed and how do you perceive the need (or lack thereof) for a media mix?