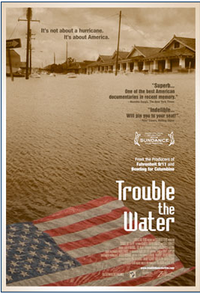 Here in Des Moines, moviegoers attending the premiere of the documentary movie "Trouble the Water" will have the chance to participate in an interactive review via their mobile phones and text messaging.
To join the review, audience members will send the keyword "water" to 72466. A return message back will invite them to join the review by typing in their general opinion based on one to five stars, with five being the highest rating.
Then, participants will asked to submit three adjectives they believe best describe the movie. A final message invites texters to provide additional opinions, with a 160-character limit.
The review is sponsored by the theater and Catchwind, a mobile marketing company. Reviews can be viewed at www.fleurcinema.com and www.textvu.com.