Okay, I can see my co-workers, clients and the many people who receive e-mail from me at 2 am rolling their eyes as they read the headline. I'm sure someone is muttering something about a pot or a kettle.
But ignore them and hear me out. I admit it…I work too much, too hard and burn the midnight oil too often. But come on now — so do you. True?
The truth of the matter is…we're all working too hard, too long and too much. Which means that it's even more important for us to re-fill the tank now and then. We can't possibly keep up the pace if we don't pull in for a pit stop now and then.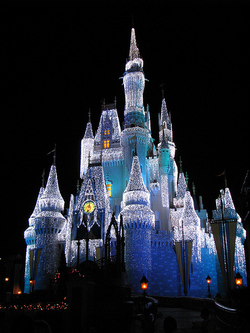 If you've read this blog for more than a week or two, you know that I am a bit of a Disneyophile.
For me, there is no more relaxing, rejuvenating, refreshing and utterly peaceful place to be than in the middle of Walt Disney World's Magic Kingdom with 20,000 of my fellow human beings.
I literally stand on that hallowed ground and take one of the deepest, most cleansing breaths of the year. And then it's play time.
But have no fear…I have lined up a stellar cast of guest bloggers who are going to keep you thinking, wondering, planning and hopefully talking. Please give them a Marketing Minute welcome and jump into their conversations.
If you want to live vicariously with me as I stroll down Main Street, check out my free e-book, Marketing Lessons From Walt Disney.
And do me a favor….take a little time for yourself over the next few days and re-fill your tank. I want you to be ready to jump right back in when I get home in a week or so.