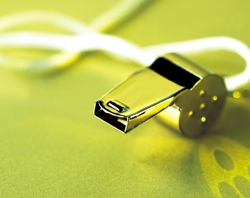 Every business owner/leader needs a sounding board. A safe place to explore ideas or get honest feedback about their own strengths and weaknesses.
I know I've sure needed that from time to time.
Blend that with the wisdom of The E-Myth by Michael Gerber (read about their coaching philosophy) and what do you get? E-Myth Benchmark.
And they want to give YOU two free hours of coaching. No matter where in the world you live or work.
I can (and do) personally vouch for the quality and confidentiality you'll receive because I've worked with them for years. They push, pull and cajole me into seeing myself and my business from a much more objective perspective.
Here's how you get your two free coaching hours:
Call them at 515-288-6984 or e-mail them.
Congratulate them on their name change to E-Myth Benchmark.
Ask to schedule your two free hours of coaching.
I'm not kidding….you'll be elated at the results. They promise no hard sell and you are under no obligation to go beyond your two free hours.
By the way…they did not ask me to write about this or mention it to you. (They don't even know I am.) I'm doing it because I know you'll enjoy and value the experience.