I'm in LA for a conference. So naturally, I went to Disneyland over the weekend.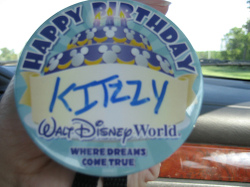 I was waiting for the parade to start and I was standing next to a couple in their mid-50's, Bill and Ellen. (It's amazing what you learn when you evesdrop a little!) It was Bill's birthday and he was wearing a button (provided by Disney) that announced the fact.
I had positioned myself along the parade route in one of the spots where the floats stop and do little mini shows. Once the parade started, I witnessed an amazing thing.
If you've ever been to a Disney parade, you know that the cast members go out of their way to interact with the street crowd, especially the kids. They wave, point, smile, etc. It's a rare person in the parade crowd that does not feel acknowledged.
The first float in the parade was carrying the Peter Pan crowd. Peter was "driving" and he noticed Bill's button – waved and mouthed…"happy birthday." I thought…wow, impressive.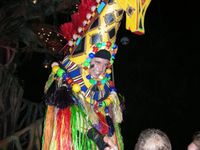 By the time the parade was done, Bill had been wished a happy birthday by at least 10 parade entertainers. Whether they were a dancer in the Lion King, Peter Pan himself, Belle, or one of the dwarves…Bill had to feel as though the parade was in reality a birthday celebration for him.
Do you suppose that happened by accident? Hardly. Those cast members were trained to look for those buttons and make the wearer feel special. That's one of the details that brings the Disney brand to life.
How about your brand? What are your employees trained to look for? It doesn't have to be a physical sign, like a button. Maybe it's a customer who seems frustrated. Or a change in an ordering pattern. Or perhaps they express a concern repeatedly.
The point is….what have you trained them to watch for? And how have you trained them to react to that?