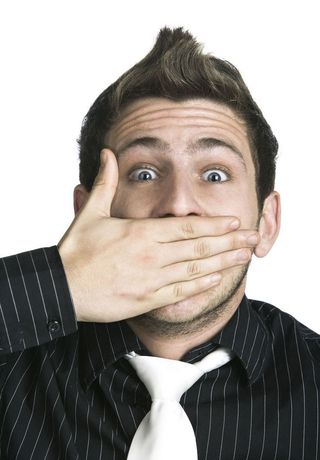 Good friend to the Marketing Minute, Susan Gunelius (author of Harry Potter, the story of a global business phenomenon) has a great article on Entrepreneuer's website.  In the article, Susan reminds us that the normally jaded and wary consumer is even more so after the economic struggles of 2008.
I think her list will surprise you.  It includes works that traditionally have been touted as buying trigger words.  It also includes some copywriting 101 tips that have been passed down for ages.  Let's see what you think.
Here are 5 of Susan's 10 words to avoid in your 2009 marketing efforts.  These are the ones that intrigued me the most and I wondered what you thought.
Free
Ads that include messages about a free product or service promotions can work well during an economic downturn, but consumers need to see the products perform well. E-mail spam filters are tough on messages that include "free" in the subject line. While it might be tempting to use a subject line that says, "Open now to get your free widget," that's an e-mail spam filter red flag that will send your message to most recipients' spam boxes. When the economy is tough, you can't risk having your e-mails not make it to the intended recipients. Replace "free" with "complimentary" or "gratis" to sneak by spam filters without compromising the effectiveness of your message.
Guarantee
Few people believe in guarantees these days. Unless you can prove your guarantee is real, use the valuable real estate space in your ad for a more effective message that consumers are likely to believe and act on.
Really
If you want to waste space in your ads, include "really" in your copy. This word does nothing to help your messages. Instead, it slows consumers down, and they are not likely to wait around for the complete message. Don't risk losing them by loading your copy with useless filler words. Make sure every word in your copy is there for a reason.
Very
Does  a message sound more compelling with "very" in it? Is "When you need very fresh flowers, call ABC Florist," more effective than "When you need fresh flowers, call ABC Florist"? If you answered, yes, reread the last paragraph.
Opportunity
You're not helping anyone when you offer "opportunities" in your copy. Consumers don't want opportunities. They want to feel confident handing over their hard-earned money. They want to know they'll get the results they want and need, not the opportunity to perhaps get those results. Don't let them wonder what they'll get when they pull out their wallets. Tell them.
To see the other five words and read Susan's thoughts on them, check out the article.  But before you go…what do you think?  Is free now a tainted word?  Should we stop offering guarantees?