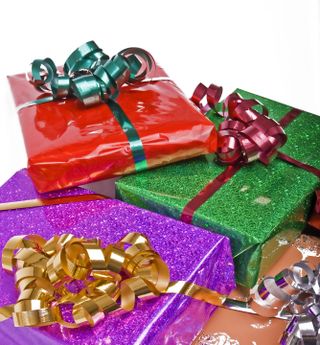 I've got a few wrapped packages with your name on them!  Use them well.  Steal from them.  And of course, share them liberally. 
After all, it is the season of giving!
Drew's free stuff page:
Come download ebooks, tools and more.  (click here)
Joan Stewart's The Best of the Publicity Hound's PR Tips of the Week.
Joan pulled the best of the best and put them into an e-book.  She's inviting everyone to not only download but "re-gift."  (click here)
Chris Brogan's free ebook on personal branding
Chris is always quick to share his insights and knowledge.  This is a short (15 pages) but smart read.  (click here)
Seth Godin's Flipping the Funnel ebook
Seth gets viral marketing like nobody's business.  Check out his ebook on how he sees web 2.0 tools meshing with his Purple Cow theories.  (click here)

John Jantsch's Social Media for Small Businesses ebook
John's always got something practical and valuable to say.  Check out his free ebook.  (click here)