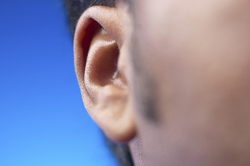 While I'm on vacation, I've asked some very smart bloggers whom I am fortunate to consider my friends, to share some insights with you.  Enjoy their brilliance because before you know it, you'll be stuck with me again!  Next up, Jason Falls.
I recently posed the question to a group of advertising professionals, "What do you think the first step to social media success is?" The answers I got were varied and some were close to being right but most of them made the common mistake of concentrating on the technology. "Get an IT guy who can translate all that web stuff," is a common response.
But social media isn't about technology, it's about communications. The technology is just a common mechanism that facilitates the message exchange.
The first step to success in social media is listening.
But how do you listen to millions of blogs, posts on social networks and billions of websites? Well, it's easier than you think. Here's how:
Google Alerts
Go to http://www.google.com/alerts and type in a search for your brand or company name. Select "Comprehensive" as the type and "Once a day" for how often then put in your email address. Now do the same for your CEO's name, any variations or additions to your company or brand (sub-brands, divisions, etc.). You'll get an email once daily for each alert. Click on the links and see what people are saying about you.
You'll want to refine your search term based on the number of irrelevant links you get. For instance, a search for "fruit loops" may yield lots of posts about fruit or even posts on roller coasters talking about loops. By adding quotation marks in the search term ("fruit loops") instead of (fruit loops), you'll get more relevant posts.
If you'd like to keep the links, sign up for and use a bookmarking site like Delicious.com. By using a one-click bookmarklet (or button on your browser's top frame) and filling out a few simple fields about the page you're saving, you can organize and save and endless number of pages. (For my bookmarks on public relations, click here.)
You can also take the efficiency one step further and subscribe to the Google Alerts as a feed in your favorite RSS Feed Reader. If you don't know what an RSS Feed Reader is, go watch the CommonCraft video. It will change how efficiently you surf the web.
Other Listening Mechanisms
Keep in mind Google Alerts doesn't catch everything. You'll also want to conduct searches of Twitter and perhaps even a more advanced search of blogs using Bloglines, Icerocket or Technorati. But these results listings come with RSS feeds as well, making it very easy to manage. (Hint: You really ought to figure out that RSS thing.)
For more advanced listening, there are a number of paid services that not only help you identify who is saying what about your company, but also provide analysis and insights to help you … or pretty charts and graphs for the CEO who doesn't want to try and understand it.  Those services range from economical (Radian6, BuzzLogic, BrandWatch) which normally don't include human analysis, to pricey (Nielsen Online, Cymfony, Collective Intellect). Some, like K.D. Paine & Partners, offer both do-it-yourself solutions and full-service reporting.
I'm Listening. Now What?
Now that you're keeping up with what the world is saying about you or your product or service, you need to know what to do with it. There are several schools of though here, but let's look at some examples:
1. Dell Computers was suffering from historically bad PR in 2006 when they decided to start listening to their customers. Now, Lionel Menchaca and others in the blogging/social media effort at Dell try to respond to ever mention of Dell online, be it on a blog, Twitter or elsewhere. All listening has done for Dell is turn their customer service reputation around, 180-degrees.
2. Comcast Cares monitors Twitter for mentions of cable issues, access problems and more when someone mentions the company. Again, the customer service reputation for Comcast, at least within the Twitter community, gets high marks.
3. You can also just choose to respond to only the negative, or at least only those that might be inaccurate. In January, Sara from Breaking Up With Bread posted her concerns that Maker's Mark bourbon may have aggravated her gluten intolerance and made her sick. When the master distiller posted a comment not only assuring her there were no glutens in the bourbon, but even provided a link to a government study that verified that, the blogger posted an apology and took the entire post off her blog.
4. And, of course, the baby step is to respond to the positive to engender a multiplier effect on the good vibes. By posting thank yous when people mention your brand, it at least sends a message to the writers and readers of that particular post that you are, in fact, listening. But I would caution you that if you do this, people will expect you to respond to the negative as well. Be prepared, even if this method is the toe in the water.
Listening is really the easy part. It's knowing how to respond and react to what you hear that is the fundamental indicator of how a company will be received in the social media space. While each company or brand will need to develop their own personality in doing so, the key to success is simple:
Respond online the way you would respond to the same thing being said in person and in public and the way you would want to be responded to if you were voicing the concern.
As risky as it might seem, as intimidating as the permanence of the web is, it just takes removing the marketing hat, setting aside your tendency to try and control the message and just have a conversation with people. Try it. It will change the outcomes to your liking.
Drew's Note:  Jason Falls is a stand up guy.  He is an natural conversationalist, which may be why he gets social media like nobody's business.  He's the director of social media at Doe-Anderson, a brand-building agency in Louisville, Ky. He is the author of SocialMediaExplorer.com, a leading social media, public relations, marketing and communications blog.  He's also completely ga ga over his kids.  Another reason to like him.