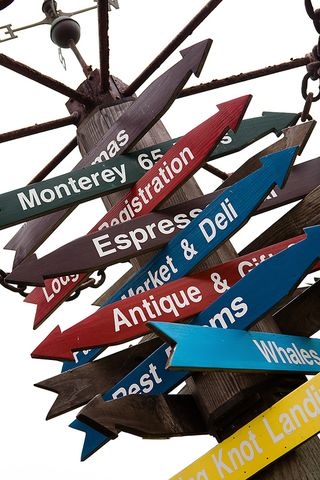 Robert Hruzek over at Middle Zone Musings does an interesting project every January.  He invited bloggers to submit a list of their favorite posts of the year, month by month.  So, in a 12 post snapshot, you get a sampler's platter of a particular blog.  It's a great way to discover some new blogs.
When I compiled my list, it occurred to me that your list (assuming you have a favorite) would probably be different.  Yours would probably (correct me if I'm wrong) be posts where you learned something new or got an idea. 
While I did choose some of those, mine tended to be a bit more personal and had some emotion tied to them.  Heck, one of them wasn't about marketing at all — or at least not very much.
My top two posts of the entire year would have to be:
June: Tim Russert – a lesson in branding
I was stunned and deeply saddened by the death of Tim Russert. As I followed all the news and commentary on his life and death, I was struck by how important he/his brand had become to me over the years. A wonderful lesson in personal branding.
July: And now, a word from our sponsor
Probably the most important message I delivered in all of 2008.
With this one following a close third:
August: The most brilliant outdoor campaign ever
Read about an outdoor campaign that broke every rule…and captured more media attention and consumer response than any outdoor campaign I have ever known about. I love this creative. Plenty of social media messaging lessons in this post as well.
So what's the marketing takeaway from all of this?  As we create a blog, company newsletter, website, mixed media ad campaign or whatever — we have got to remember that people have very strong preferences in terms of how they want to ingest information.  Some love having access online, others want to hear it, and many still like to take information in via text (printed or online).
It's our job to make sure we've covered our bases and offer many choices, so we don't lose someone along the way.
To check out all twelve of my favorites, check out Robert's post and while you're there, enjoy some of the other entries as well!
So, what do you think?  Would you have picked the same ones I did?  Do you have a favorite?  Is it a meaty, thought provoking post, something lighter with a video element or one that generated a great deal of conversation and learning in the comments section?