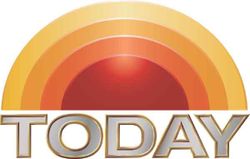 Drew's Note:  As I try to do every Friday, I'm pleased to bring you a guest post.  Meet another  thought leader who shares her insights via the blogosphere. So without further ado…Molly Rosen.  Again. Enjoy!
What's it like to be a woman in her 40s? – How's the sex? Do marriages and motherhood really work these days? What about career, community and faith? Are we still driven to make a difference?
I'm going on the Today Show on Friday morning, Jan. 23rd to talk about these questions, as described in our new anthology, Knowing Pains: Women on Love, Sex and Work in Our 40s.  I never thought we'd end up on national TV when I started this book project 18 months ago.  But then sometimes when we just follow our gut, do something that excites us, and good things happen.
When I turned 40 nineteen months ago, I looked for a book written by women about what I might expect during this new decade.  When I didn't find it, I reached out to my network (who then reached out to their networks, and so on) to find interesting women who had experiences about work, sex, love, etc. that could together paint an honest, funny, updated portrait of this decade.  I posted the Call for Submissions on a few sites frequented by this demographic and ultimately received almost 100 essays from 19 states and even Paris.
I'm not an author, or even an editor, by trade, so this was all a bit of a stretch.  To generate some support, I developed a "review" team of six women to help me sift through the submissions, picking a compelling mix and providing feedback to those selected.
By this time, I had decided to donate all the profits to a national breast cancer non-profit, Breast Cancer Action because having our first mammogram is a rite of passage into this decade for most women.  In addition to asking all the contributors to waive their royalties, we also asked a graphic designer, illustrator, photographer, web designer and web hosting service to all donate their services.  It's been a powerful reminder of how much we can accomplish when working on a project that's not only fun and creative but also benefits a larger purpose.
We launched in October: Breast Cancer Awareness Month.
I held an intimate book launch party with the authors, family and friends at the Scharffenberger Chocolate Factory.
To build on this excitement, I coordinated with authors to schedule book readings.
Each author forwarded a press release template to home town papers and college newsletters.
Book reviews and interviews were secured by some authors who had connections with editors and producers.
We used a mix of social media and online marketing to promote our readings and local press coverage.
We created a Knowing Pains group on Facebook.
We built a dedicated website at www.KnowingPains.com.
We sent out updates with a Constant Contact newsletter.
When we reached out to The Today Show, we found a 40-something female producer who appreciated the honesty, the humor and especially the NO WHINING tone of the book.  Lacking a personal contact, we went through the traditional channels, locating the name of the Today producer responsible for books and emailed her directly.  She then vetted the book and our ability to speak coherently on TV (by watching a video previously done locally).
From the beginning, my goal was to cover all the costs of publishing the book and raise money for Breast Cancer Action. Three months later, I'm excited to write the first donation check with the proceeds from each book now going directly to breast cancer education and advocacy. And now two of my contributors and I will be appearing on the Today Show during the 9 am segment this morning.
Imagine what you can do if you follow your passion!
Molly Rosen spent the first part of her career in Central and Eastern Europe during the tumultuous early '90s. She then spent 13 years in leadership and management development, most recently on the senior management team of BlessingWhite, Inc. Visit her website Knowing Pains.
Every Friday is "grab the mic" day.  Want to grab the mic and be a guest blogger on Drew's Marketing Minute?  Shoot me an e-mail.