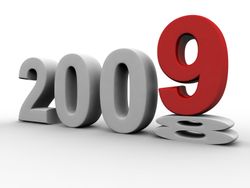 There's an interesting project brewing.  Phillipe De Ridder has invited bloggers to think about 2009 so far and share their views.  In his words…
Let's all share our views on 2009 up until now. What is your advice to the world? Which projects have surprised/disappointed you so far (in your industry or in general)? Are people motivated enough to start new projects? Which solutions can innovation bring?
I'll be joining in on the fun.  I'd love your thoughts on the state of branding, marketing etc. in the year 2009.  What's your half-time report?
If you'd like to join the project, you can get more info on Phillipe's site.