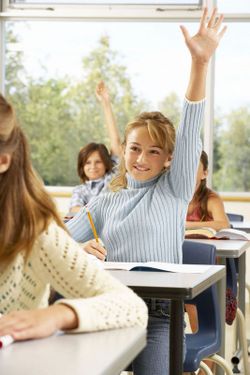 Drew's Note:  As I try to do every Friday, I'm pleased to bring you a guest post.  Meet another  thought leader who shares his insights via the blogosphere. So without further ado…Dennis Price.  Again. Enjoy!

I run a business in the real world that has an internet presence and uses some (basic) internet tools . (Hey, I am even on twitter, have a LinkedIn profile, but I wouldn't describe myself as one of the cool kids on the block. Like this one, and this one or this one. I connected with Drew through the cool conversation, but I am not cool. I do not come from the dark side either…)
Running and marketing this 'real' business is very different from running an internet business – even if you use some of the same tools. But there are also some universal principles that continue to apply, no matter what the platform and no matter what the business idea.
Like everyone else, I am lured to the internet-only business model because there is such great potential to:
automate processes
scale up
tap into global markets
earn recurring revenue
I am also an experienced marketer (in fact I teach marketing part-time at a world-class graduate school) and I like to think I know the basics. Boy, was I wrong.
In April 09 we launched retailsmartresults.com. And these are the lessons I learned along the way.
It started out as a membership driven website business model, but evolved into something else. That is because we made many mistakes. Some of these we should have known better because it really is just about fundamentals and the other lessons are just about us paying our school fees. In hindsight, they are all obvious.
There are a lot of people who can talk the talk but not too many who can walk it.
There is a gulf (of money) between social-media-as conversation and internet marketing scams. (And there is a real opportunity in between.)
If your business model and if your target market is not exactly clear before you start, you will spend a lot of time re-writing and re-designing.
The technographics profile (put forward in 'groundswell' www.forrester.com/Groundswell> ) probably over-estimates the number of participants and 'creators'.
No one on the internet knows you are a dog. But the flip side of that is that no one cares about your blog.
And they might not care if you are a dog, you will not be able to hide your 'dog-ness' for very long.
There is an art to eliciting comments – and one not yet mastered.
If it is extremely difficult to do, or if no one else has done it before; it probably is for good reason.
A large following counts for a lot – and it is a lot harder to achieve (authentically) for anyone but a first mover. (In the internet world there is only room for one. One Amazon, one EBay etc.  – but that is a post for another time.)
One month = 7 internet years.
The corollary of you don't need much capital to start is that you can't raise capital easily.
By the time somebody has discovered the recipe AND is prepared to pass it on, the goalposts have moved.
The average business person and employee – and that includes Gen Y – is not as computer literate as you think.
Crowdsourcing cannot be applied to decisions you have to take.
Customer service cannot be automated.
Your competition almost always charges ZERO.
The internet is a shallow pool.
Face-to-Face counts. A lot. Maybe even more than before.
Being in constant beta is a reality of the platform, but it is harder to live with than you think.
Just because you like it does not mean everyone else will.
Simplicity is hard.
And one bonus lesson. The business plan counts for nought. The planning is invaluable. (I think I steal this from someone famous.)
If you have lessons of your own, comment below and I will be sure to take note because I don't have any money left for more school fees.
Dennis Price is CEO of Ganador Management Solutions, a company the focuses on helping the retail supply chain work more effectively with the retailers. Retailsmartresults.com is the online version of that, and has been handed over to the community – for free and he is giving away a free E-Book in the process.
Every Friday is "grab the mic" day.  Want to grab the mic and be a guest blogger on Drew's Marketing Minute?  Shoot me an e-mail.