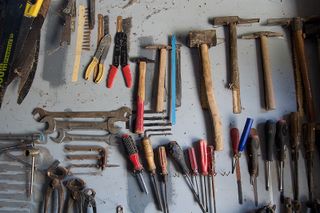 Here's a quick list of some resources that I think you're going to want to know about.  It's a mixed bag of e-books, blog posts, essays and other tools that I promise you…you're going to love.
Build Your Own Opportunity Network/Getting Started in Social Networking by Steve Woodruff (click here)

This e-book is only 15 pages but it is packed with insights.  Steve spends a little time on the what and why but he really delves into the HOW.  Which, after all…is what matters.   Download your free copy by clicking on the link above.
42+ Social Media Marketing Tools by Joe Pulizzi  (click here)

Joe runs the Junta42 and has written the book (literally) on content marketing.  Joe has put together a fantastic list of social media tools — and what makes it even better is that he is vetting suggestions from the comments section and keeps updating the list, so it's even better.  Check it out by clicking on the link above.
Google Wave Preview by Google, of course (click here)

You are not going to believe what Google has planned next.  When I saw this, I was blown away.  Google Wave is a new tool for communication and collaboration on the web, coming later this year. And by now you know…check it out by clicking on the link above.  Thanks to Mike Colwell for sharing the info with me.
Think like an Iconoclast:  The Principles of Walt Disney's Success
Barry Linetsky and I share something in common.  We're both admirers of Walt Disney's tenacity and vision.  Barry recently had an article about Walt's success published in the University of Toronto's Faculty of Management Studies magazine.  I promise you — you'll find a very valuable takeaway or two.  Guess what you need to do…exactly.  Click the link.