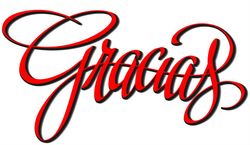 Drew's Marketing Minute has recently been noted on several websites — as always, I want to thank you readers who make the comments and discussions so lively for getting this blog noticed.  It would be a quiet and boring place without you!
Without further ado….
The folks at Online College Reviews put together a list of 100 awesome blogs for your business education.  Proud to say this blog is among 99 other excellent blogs.  They did a nice job of categorizing the list so you can find just the right blog for any business concern you might have.
The editors at blogged.com have once again reviewed a huge slew of blogs.  Drew's Marketing Minute was given a 9.4 out of 10.  They base their reviews on:  Frequency of Updates, Relevance of Content, Site Design, and Writing Style.  You can check out the 10's of thousands of blogs they've reviewed here.
The Invesp Consulting company (the e-commerce experts) have put together a new ranking system based on 20 factors ranging from pages per visit to link to page ratios.  As of today, this blog is ranked #3 in its category…so thanks to the Invesp folks for that.