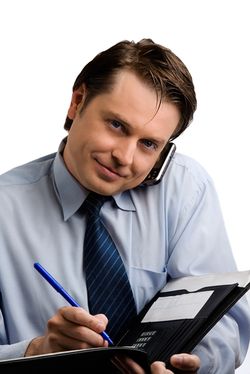 Let's face it…staying on top of sales calls and sales efforts is grueling.  Good salespeople know that it's a numbers game…how many people you contact, how many touches per person, over what period of time yields X sales.
Do relationships matter?  Of course.  Is it about being a straight shooter and actually caring about what they need, not just what you sell?  You bet.
But, if you don't stay in touch and keep the sales process going, you can't build a relationship or learn what they need.
But that sort of diligence requires discipline.  Or, if lacking the discipline…a nag!
That's what a new website called Client Lunchbox is all about.  Client Lunchbox is all about (and only about) consistent reminders for following up with hot prospects.  It's targeted at realtors, but I am telling you — if you do any regular sales, you'll love this tool.
In a nutshell, here's how it works. 
You load up your prospects (name, phone and e-mail)
Build a cycle of sales activity (follow up call #1, send sales sheet #1, etc.)
Set the timing of when you want to do each activity
Be ready to get those reminders!
Then, every day — you get a reminder e-mail with your To Do list, including the person's name and contact info.  So you can react right from that e-mail, without looking anything up.
One of the best features of this site is that you can just hit reply to the reminder e-mails and key in a new prospect's information….and the website automatically adds them right into your system and gets them loaded into your sales cycle.
So you never had to log back into the website to add names to your prospect list.  The site is clean, simple and easy to manage.  Don't be put off by the realtor slant, if you sell — you will come to quickly value this tool.
There's a 7 day free trial (click here and then scroll down past the pricing to get to the free trial button) so give it a spin and let us know what you think of it.  Or, check out their free online tour first.
Photo courtesy of Shutterstock