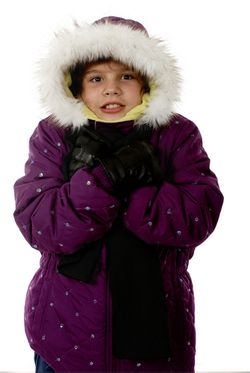 This weekend, my daughter and I embarked on the first of what no doubt will be many college visits.  We headed up to MN to visit my mom and check out one of the schools on her short list, St. Olaf.
We got there early, which was fortuitous because of three colliding factors.
It had unexpectedly snowed the night before
We had only packed clothes with short sleeves
The walking tour of the campus was scheduled for an hour
So while she got us checked in, I ran over to the campus bookstore.  I got there around 9:40 and according to the signage, it opened at 10.  The exact time the admissions presentation was starting.  There were two middle-aged women inside the store, bustling about, putting cash drawers in the registers, etc.
Meanwhile, I am lurking at the door.
They straightened the t-shirt table.  They re-arranged a pumpkin display.
Meanwhile, I am pacing outside the door.
Did I mention the incredible lengths they went to, just to avoid making eye contact?  You see, the store walls were floor to ceiling glass, so they couldn't really miss me.
At exactly 10 am on the dot, they meandered over to the door and unlocked it.  I scooted past them with a hurried hello and rushed to the St. Olaf logo-wear, which of course, I had been eying for the past 20 minutes.
I grabbed the heaviest sweatshirts I could find and literally 4 minutes after walking in the door, I was at the register, ready to check out.  My guess is…this is not how their average customer behaves.
The clerk rang me up and while she was keying in the amounts, I asked her if she might have a scissors I could borrow to cut off the tags.  She looked at me and asked, "oh, are you going to wear these now?"
I laughed and pointed to my short sleeved shirt.  I told her I was there with my daughter, on a campus tour and we hadn't packed for the weather. She looked at me like I was a moron and handed me the scissors.
No, "welcome to St. Olaf" or "you're going to love the XYZ" or "be sure to check out the ABC." 
From the get -go of ignoring me outside the doors to the final kiss off, these two women could not have been less welcoming. 
From what I've seen so far, St. Olaf has a pretty aggressive recruitment strategy.  Plenty of expensive, four-color mailings, lots of personal attention, etc.
All with the solitary goal of making students and their parents feel like St. Olaf might be home for the next four years.  Guess which employees left the most lasting impression on me, the guy who will be footing the bill?
I think this happens every day in companies across the globe.  Marketing and other C-level people invest hours and dollars exploring and defining their brand.  Only to have it completely violated by one of their own teammates.
How do you know that everyone in your organization not only understands your brand…but is motivated to deliver it?  Are you sure?
Photo courtesy of Shutterstock.com