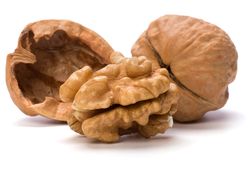 Do you have a Facebook fan page?  Do you wish you could create an e-newsletter that allowed your fans to get your pages content — but in a way that they could control how often they heard from you?
NutshellMail has just launched an easy way for any Facebook page administrator to create an automated email newsletter campaign. The NutshellMail application adds an "Email Newsletter" tab to your page, enabling your fans to opt-in to receive emails that highlight recent and featured content from your page on a schedule of their choosing (as seldom as once a week or as often as every hour).
NutshellMail makes creating and maintaining an email newsletter easy. Once set up, there is nothing for you to do; NutshellMail simply collects recent activity from your page, organizes it into an easy-to-read email and delivers it to each subscriber per their own delivery preferences. The application also encourages more comments and sharing of feeds from your page by giving subscribers the ability to comment, like, share or post comments back to your page directly through email.
You can add this feature to your Facebook page here: http://nutshellmail.com/facebook/pages
According to Mark Schmulen, CEO of NutshellMail, "More and more organizations are using Facebook pages as a primary channel to reach out to their fans and many are posting content, news and offers that cannot be found on their own websites. We want to make it easy for their fans to keep track of this great content." 
NutshellMail also offers an easy way for users to monitor the latest activity from their Facebook pages that haven't installed the NutshellMail app. Users just sign up for NutshellMail's core service, which sends a consolidated email digest of activity from pages. The service also allows users to set up their digest to include all Facebook activity and disable the one-off email alerts that Facebook currently sends.
Not using Facebook — but have created a Ning network?  NutshellMail has also released a similar application for Ning, enabling any public Ning network to create an email newsletter campaign for their site: http://nutshellmail.com/ning/
Photo courtesy of Shutterstock.com