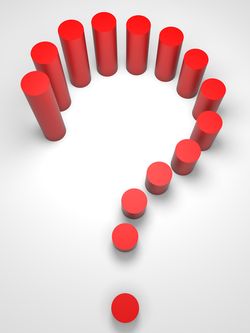 I really want to know what you want to know.
In other words, I need your help. 
I'd like to know what sort of marketing topics and questions you want to see tackled on this blog.  What marketing questions do you have burning in your belly?
So I have created a very simple and very quick survey that I would like you to answer.  It won't take you more than 3 minutes, tops.  I promise.
The big query is this:  If we were hanging out, grabbing some coffee or lunch and you could ask me any two marketing questions you wanted — what would you ask?
I'm going to use your questions here on the blog and in a special little project that I promise to share with anyone who participates.
Will you give me 3 minutes and 2 questions?  if so…the survey can be accessed by clicking here.
Photo courtesy of Shutterstock.com