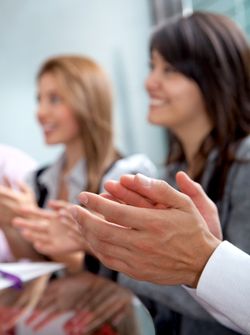 It's always very gratifying when this blog gets an "atta boy" for the content and the conversation. 
Many thanks to all of you who contribute to the lively discussion down in the comments section.
The accolades are as much yours as they are mine!
The Top 50 Entrepreneur Marketing Blogs to Watch in 2010!
The Top 150 Social Media Marketing Influencers

Daily Reviewer's top 100 Content Marketing blogs
Junta42 — top 42 content marketing blogs

Photo Courtesy of Shutterstock.com